Speed
AIRSKIN® makes industrial robots unbeatable in all fenceless applications.

No cobot is nearly as fast and no cobot can come close to achieving this output.
Up to 6x faster
Applications with the combination of industrial robots and AIRSKIN® are up to 6x faster than applications with cobots.
This is due to the unique AIRSKIN® technology with its soft, air-filled skin, which allows much longer overtravel distances.
This means that speeds of up to 2 m/s can be safely achieved in fenceless, collaborative applications.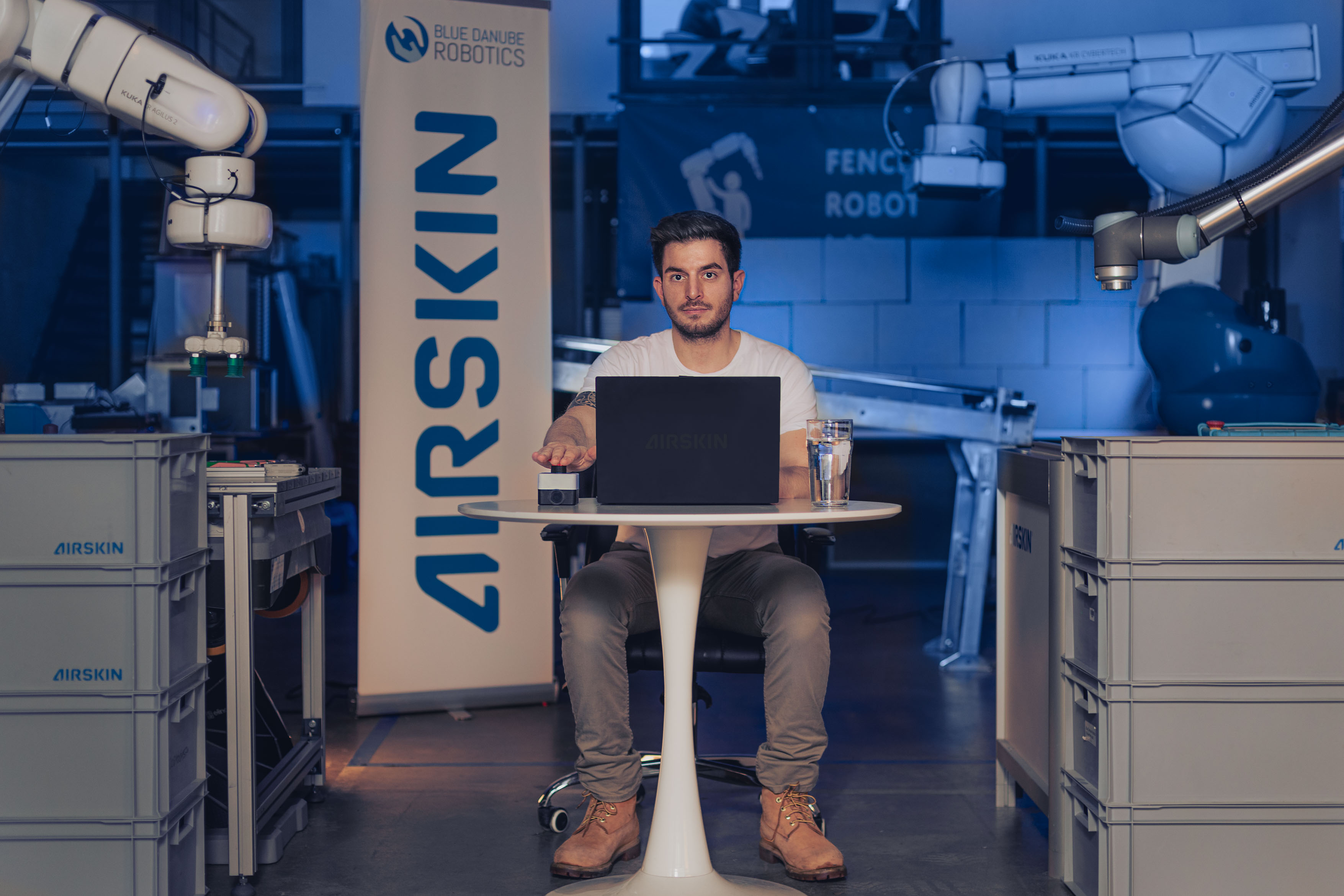 Higher payloads more than double your output
By combining AIRSKIN® and industrial robots a much higher payload can be achieved compared to regular cobots. The KUKA Cybertech fenceless with AIRSKIN® can go up to 24 kg.
The higher payload of the AIRSKIN® solution helps to increase your output 2 to 3 times compared to other cobot solutions on the market.
Since Q3/2023 KUKA Quantec fenceless with AIRSKIN® is available, allowing a payload of up to 300 kg.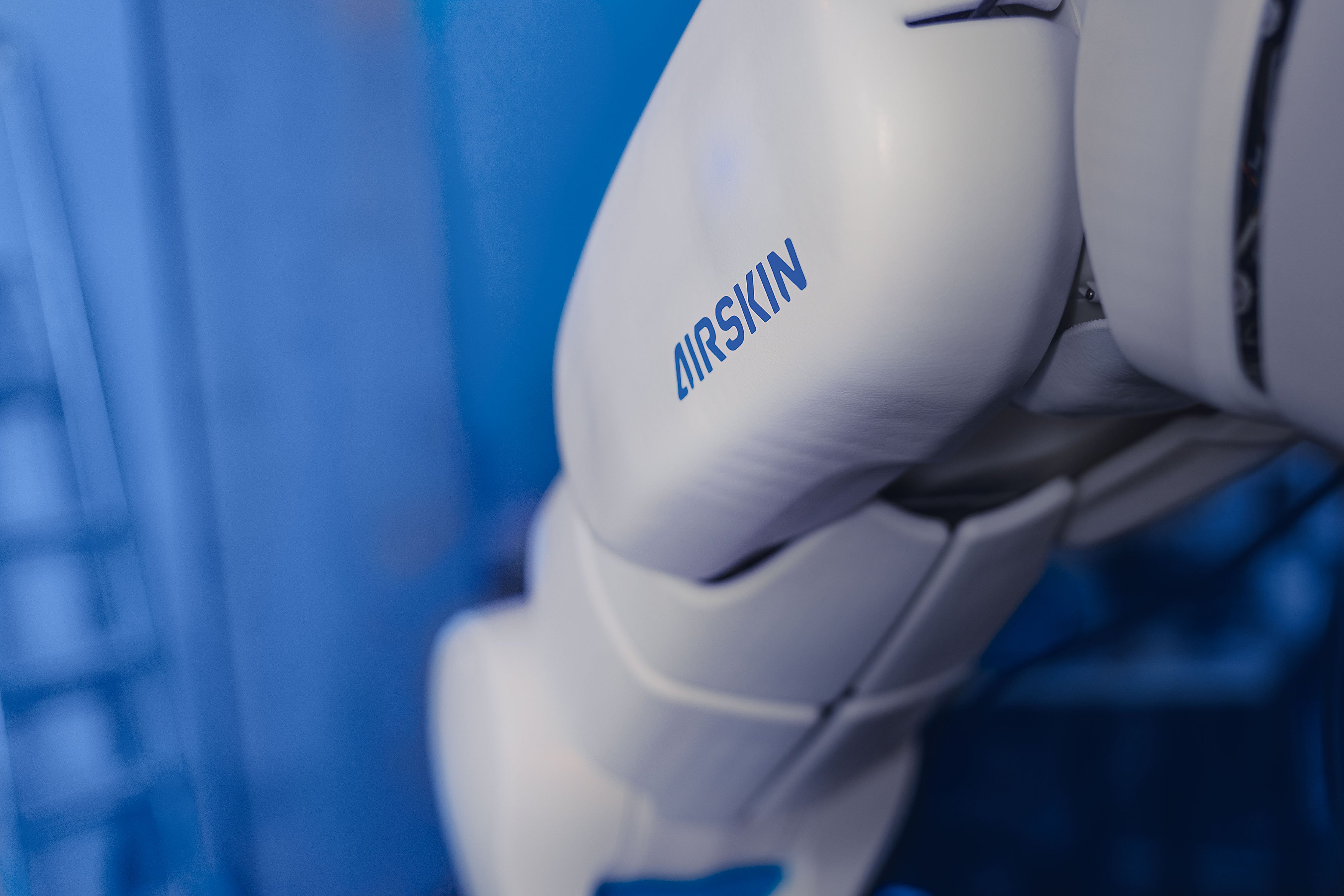 Advantages of speed
by using AIRSKIN®
AIRSKIN® with Cybertech vs. YASKAWA HC20
Over EUR 3 million more output with AIRSKIN®
AIRSKIN® with Cybertech vs. UR10e
Over EUR 12 million more output with AIRSKIN®
More Flexible Workspace
Increase your capacity and enjoy truly fenceless applications. Reduce your footprint in the shopfloor up to 90%.
Decrease Cycletime
Upgrade your industrial robots with AIRSKIN®. Collaborative movement speeds significantly faster than traditional cobots (up to 2 m/s).
Increase ROI
Save costs and increase the ROI of production cells. Add AIRSKIN® to your current industrial robot, allowing advanced levels of safety with the programming interface you are already familiar with.
Frequently asked questions about speed with AIRSKIN®
AIRSKIN is currently available for the KUKA model series Agilus and Cybertech as well as for the Stäubli POWER Cobot series TX2touch-60 and TX2touch-90.

There are also AIRSKIN Modules for individual solutions and the AIRSKIN Safetyflange for safeguarding any gripper/tool. For more information please contact our sales team.