Upgrade KUKA's wide portfolio of industrial robots to build truly fenceless applications with AIRSKIN
Best of 2 worlds
Benefit from the KUKA eco-system and its wide range of robots & tools. Combine it with AIRSKIN® to reduce your robot footprint by up to 90%.
Add safety
Choose the right robot & tool for your application and then add AIRSKIN® to make a safe, truly fenceless collaborative application.
Speed
Benefit from fast industrial robots with
collaborative speeds of up to 2 m/s, with a payload up to 20 kg and
reach from 900 to 2010 mm.
Fenceless KUKA Agilus 2
Our pressure-sensitive (tactile) AIRSKIN® upgrades the Agilus 2 robots to fast and safe collaborative applications. The AIRSKIN® Safetyflange provides the necessary safety to the EoATs and thus provides a superior alternative to cobots. Available with up to 9 kg payload and 900 to 1100 mm reach, these Agilus 2 robots become fenceless with AIRSKIN® and provide your cells with the best of both worlds.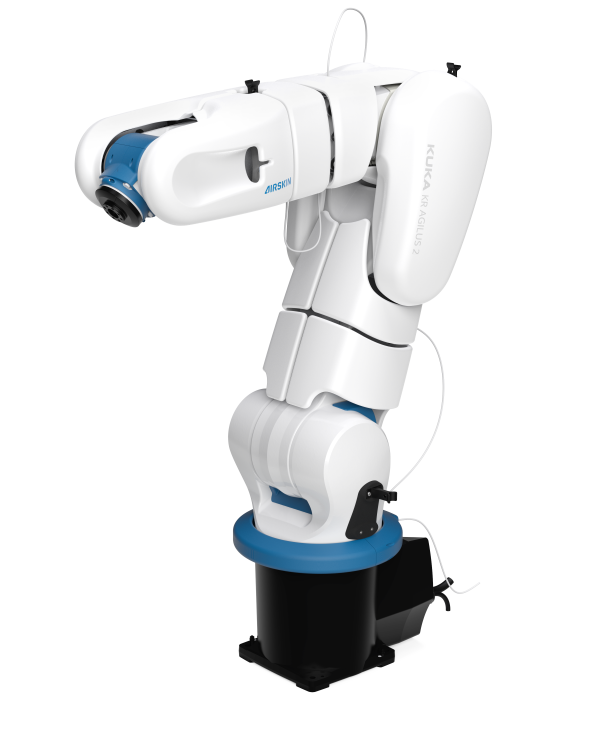 Fenceless KUKA Cybertech
For more payload and reach, the entire Cybertech series is available with AIRSKIN®. Cybertech 2 and 1 series with a payload of up to 20 kg and reaches of 1610, 1810 and 2010 mm.
Features include the integrated energy chain underneath the AIRSKIN® for all your cables and hoses. The design is optimized for installation and maintenance.
With the newly developed AIRSKIN® Safetyflange P for palletizing applications, the Cybertech with AIRSKIN® is a truly unique solution on the market for parcels up to 20 kg and up to 10 picks per minute applications.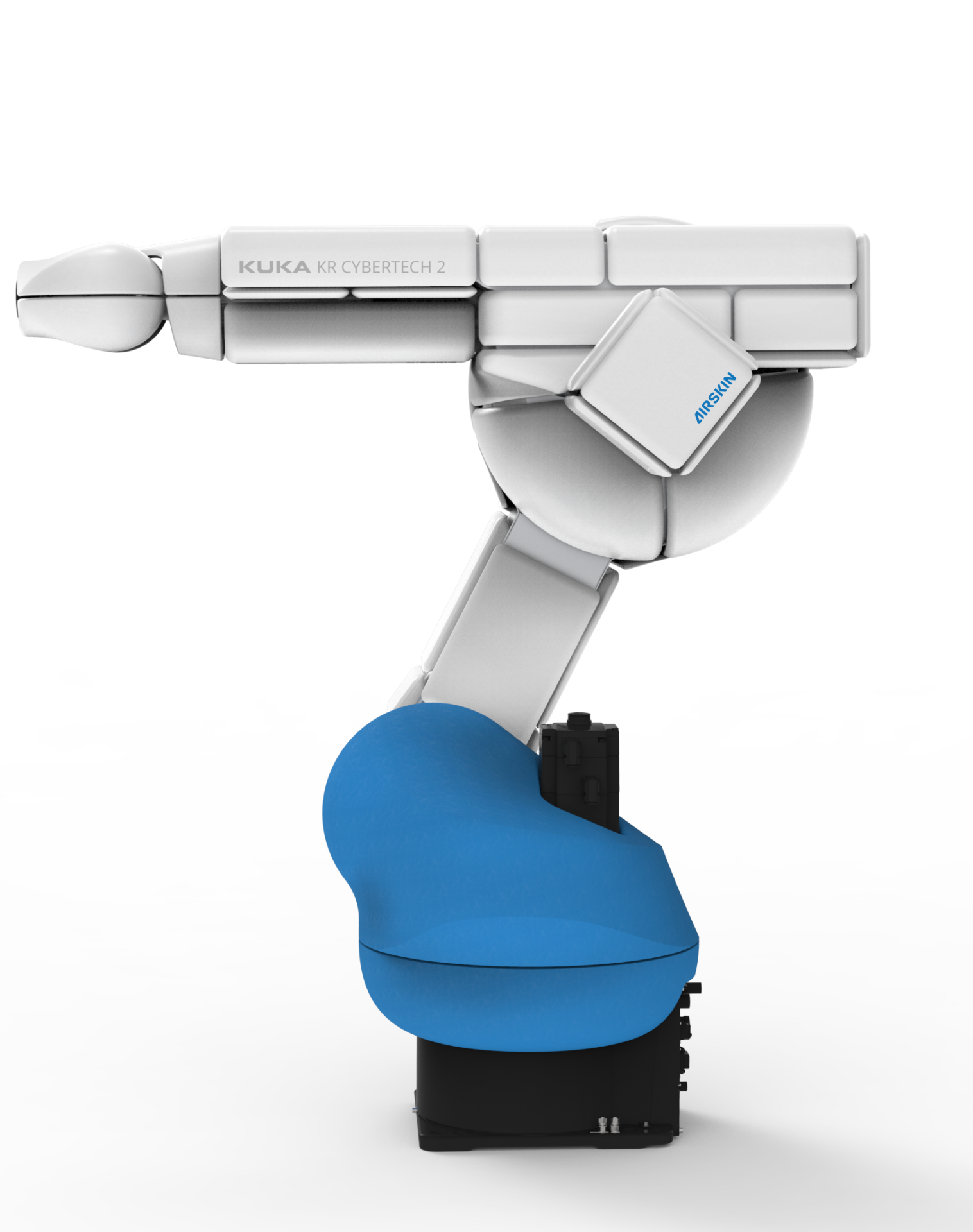 Frequently
asked questions
In addition to the Agilus and Cybertech series, we are working on the Iontec and Quantec series to be ready in 2021. For more details, please contact our sales team.

No, we are focussed on providing AIRSKIN for the wide range of medium and heavy KUKA robots.

Sure. They can help you with your purchase and installation of AIRSKIN®.