TX2touch POWER cobot range
TX2touch
The only cobot with the SIL3/PLe safety level.
Unique range of cobots
Designed for safe human-robot collaboration while maintaining high productivity.
Advanced skin technology
Quick reaction time for safer operations with the TX2. Embedded modular safety functions.
TX2touch-60
The TX2touch-60 series has a payload of up to 9 kg with a maximum reach of 920 mm.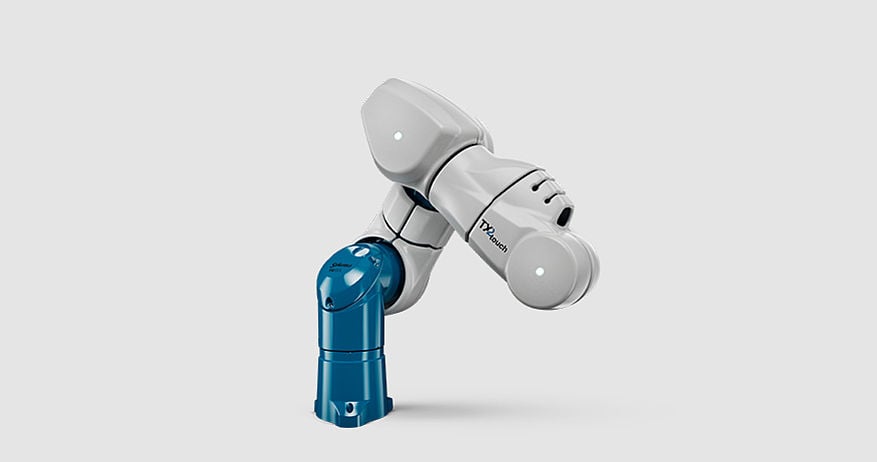 TX2touch-90
The TX2touch-90 series has a payload of up to 20 kg with a maximum reach of 1450 mm.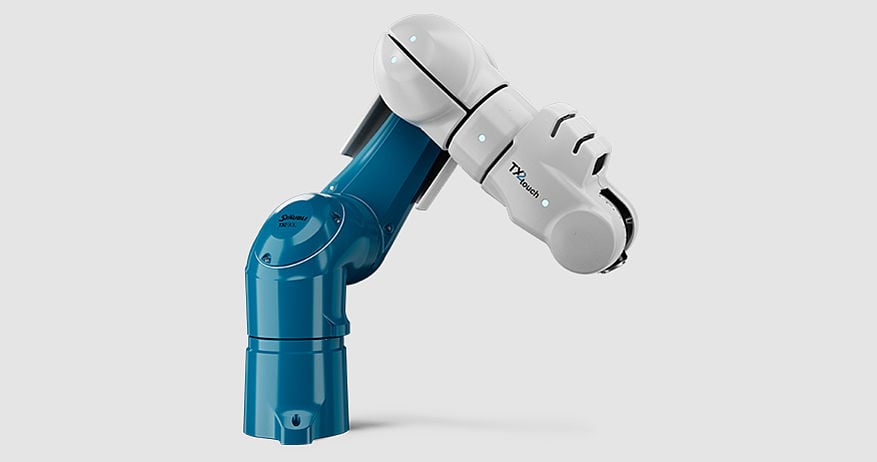 Frequently asked questions
We are happy to connect you to your local Stäubli point of sales. AIRSKIN® on the Stäubli robots is tightly integrated and only available as robot including AIRSKIN®.

Please contact us directly to discuss your needs. You can also contact your local Stäubli sales point or support, who will then refer you to us.