Unchallenged high fenceless speed
AIRSKIN® Cellcore combines a KUKA Cybertech-2 robot and the new KR C5 controller on a base, and the integrated AIRSKIN® allows fenceless operation.
Because the safety system is mounted directly onto the robot, it simply moves with the robot when AIRSKIN® Cellcore is moved between different workplaces, and the same risk assessment applies.
Due to the unbeaten high fenceless speed of up to 2 m/s in free space, AIRSKIN® Cellcore provides fenceless/collaborative robotics without compromising productivity.
AIRSKIN® Cellcore can be equipped with a KUKA Cybertech model of the customer's choice and base pedestals of different heights.
Depending on the project, AIRSKIN® Cellcore can be ordered as a standalone application or can be integrated into larger projects.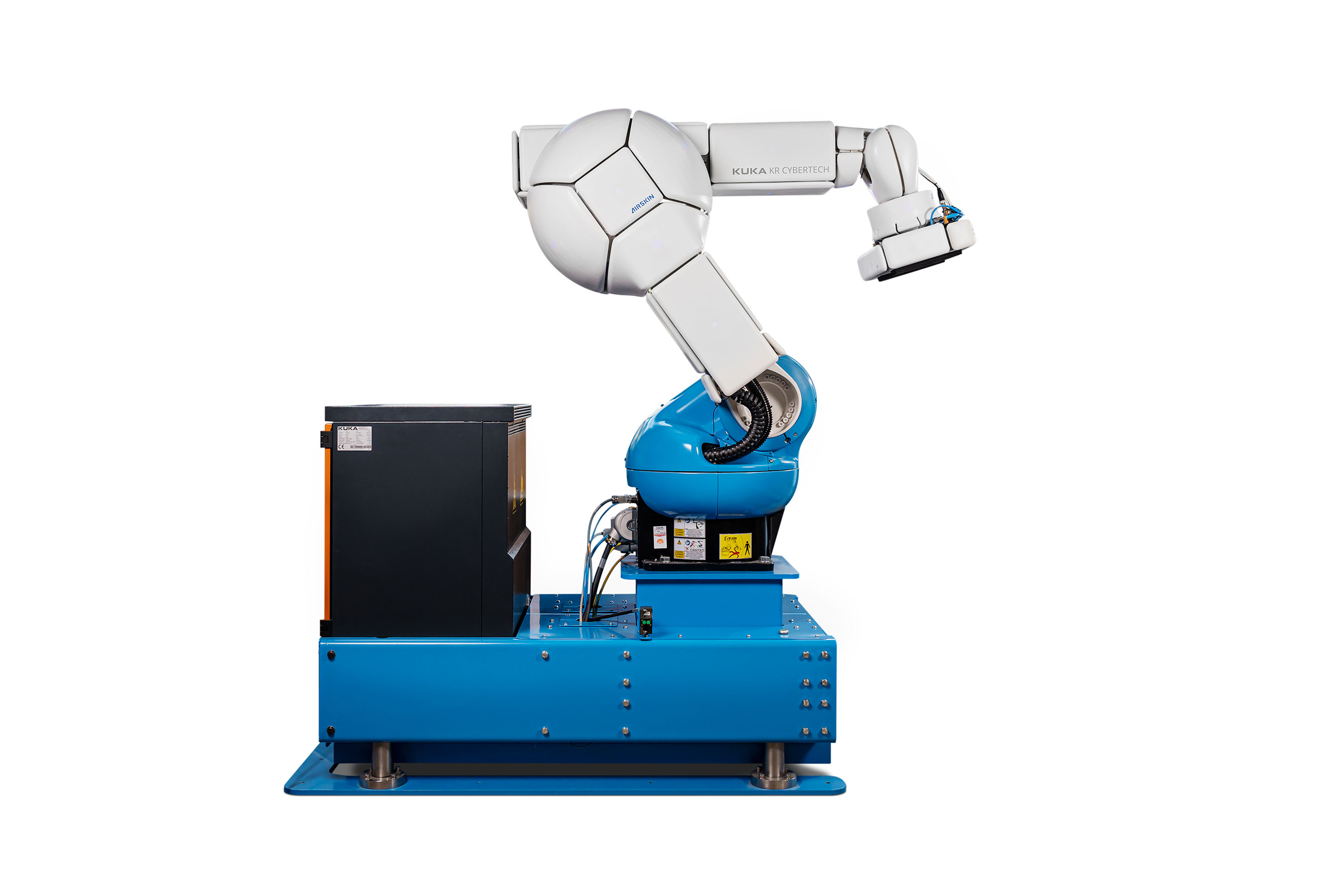 Components
KUKA Cybertech-2 robot (all models)
KUKA KR C4/5 included
Software packages necessary (KUKA.SafeOperation, KUKA.PalletTech)
Cellcore Base with floor mounting plates for easy switching between workplaces
AIRSKIN

®

for Cybertech-2
AIRSKIN

®

Safetyflange (depending on application)
AIRSKIN

®

for tool (depending on application)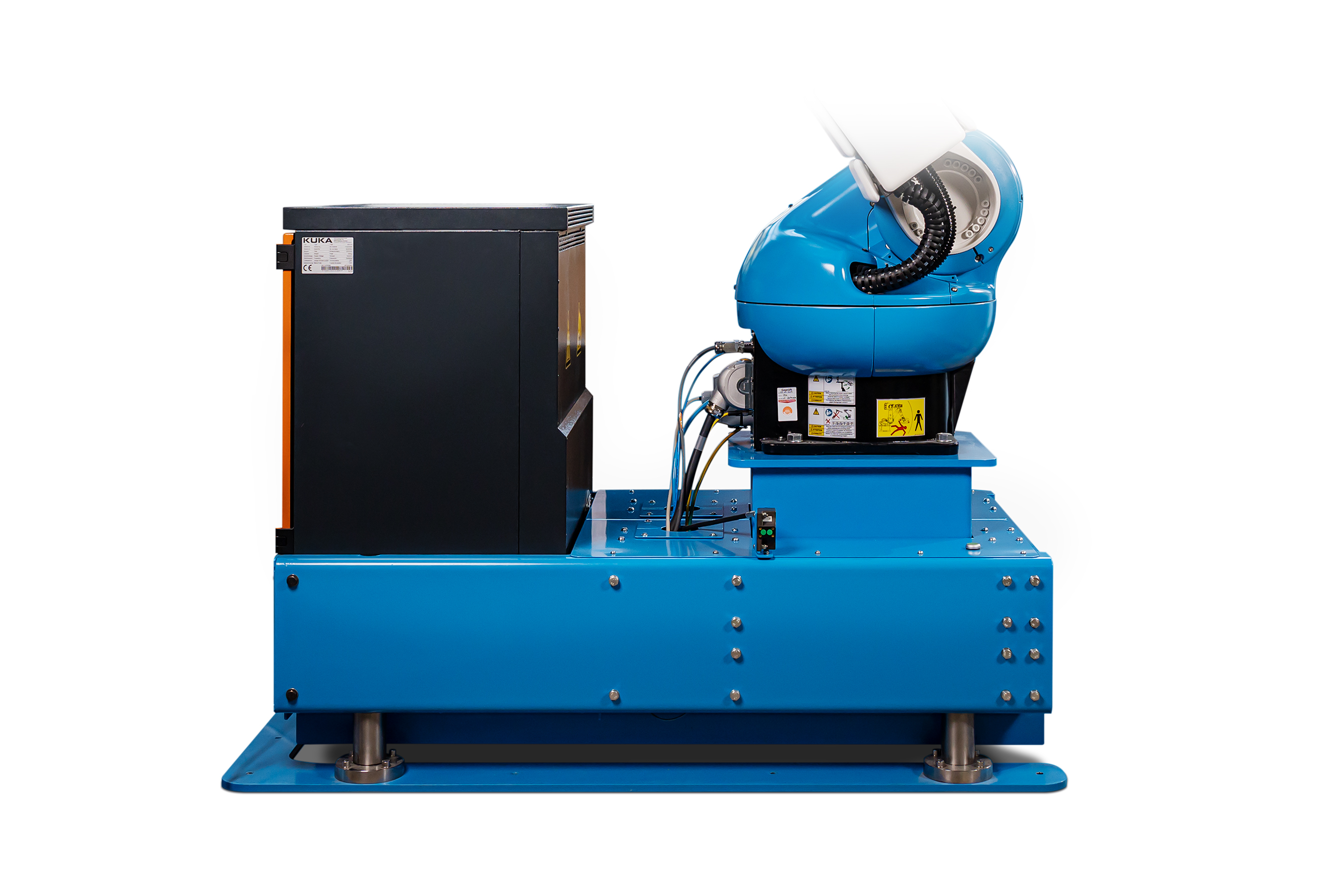 Applications & Advantages
AIRSKIN

®

Cellcore speeds up the planning, concept, building and integration of fenceless and collaborative robot applications significantly.


Customers get a turnkey solution for the inner core of any fenceless and collaborative robot application: The base, the robot with controller and the already implemented safety system. And these all combined and ready to go.


AIRSKIN

®

Cellcore is perfect for any applications in open and flexible productions, where fences would obstruct the product flow and keep the production rigid and hard to reorganize.

And, with AIRSKIN, productivity is not affected by

fencelessness and collaboration.




AIRSKIN

®

Cellcore keeps your production humming with its unchallenged free space speed of up to 2 m/s.
Example applications are end of line palletizing, machine tending, support with production peaks between different production lines and many more.
Depending on the project, customized EoAT (End of Arm Tooling) safety systems and grippers can be developed and integrated.